Step by Step Guide – Creating an Application in QED Space
An application in smartQED is any system for which you need to investigate and resolve problems. An application may consist of a number of physical components in which errors can be observed when a problem happens. QED Space provides a visual collaborative workspace in which you can solve these problems systematically and efficiently.
Step 1 – Create a New Application
After login you can see all applications that you have access to. You can click on the smartQED logo at the top left to go to this page any time.
Click on the Create Application button as shown below with a purple arrow.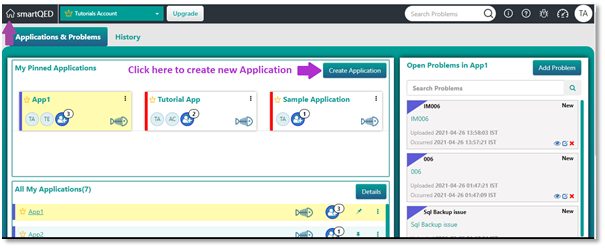 You will see a screen where you can type in the Application Name, and then click on Next.

Step 2 – Add Components to Your Application
Now you can see the Specify Components window, as shown below.
Click on Add button to add a component.
Specify component window is displayed.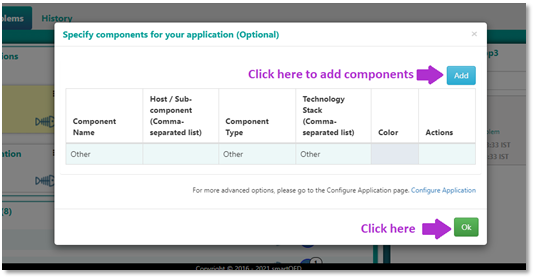 Type in the Component Name, and choose Component Type from the drop-down List. Add Host and Technology Stack as applicable. Optionally you can add one or more hosts and they will become the second level sub-causes in the problem fishbone. You can add additional components by clicking on add button again or click on OK.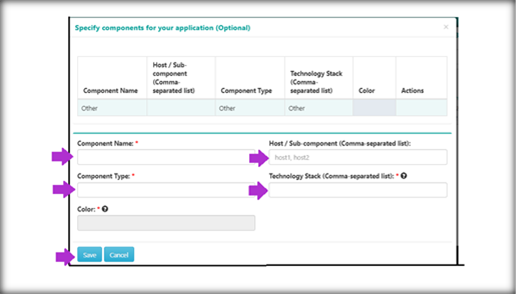 Hope you found this information useful. If you have any questions, please contact us at [email protected]. Visit our website at https://smartqed.ai to get our latest news and blogs.