How to Add a New Problem – Step 1
Select or click on the Application where you want to add a new problem.
(a) You can select an existing application from the drop-down on the Fishbone page, as shown below with purple arrow. You can also click on the smartQED logo to see all your Applications and select or create one.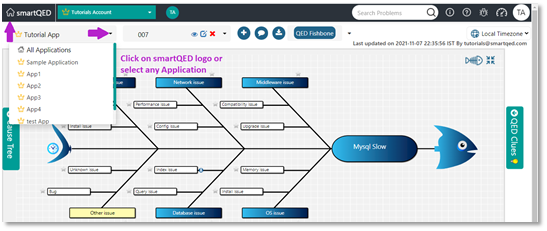 (b) Applications page shows all your applications, and you can click on a tile or link, or even create your own application: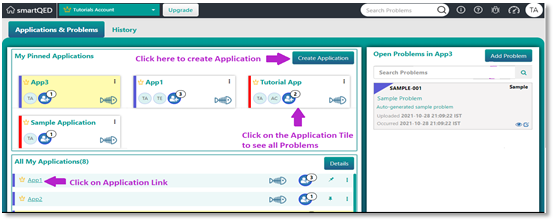 How to Add a New Problem – Step 2
Enter problem details.
(a) Click on the + sign next to the Problem number box in the Fishbone page or on the Add Problem button in the User Activity page.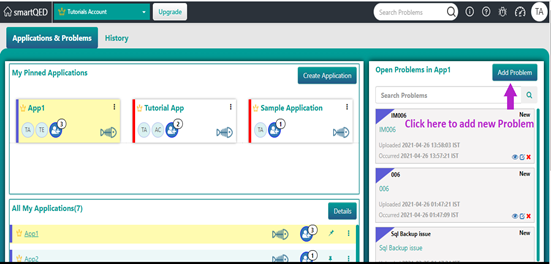 (b) You will see the following form to enter problem details. After entering click on Save.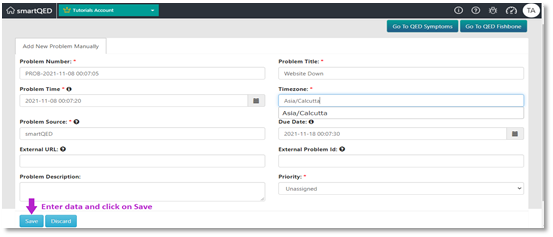 How to Add a New Problem – Step 3
Now it will take to the fishbone page.
(a) The Fishbone page will be as shown below. You can add new causes by right-clicking on any cause, and add new clues using the + button on the QED clues panel. Clues can also be added and pinned directly by right clicking on any cause: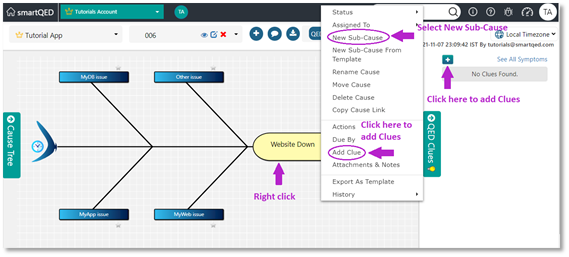 Hope you found this information useful. If you have any questions, please contact us at [email protected].
Please visit our website at https://smartqed.ai to get the latest news and blogs.